Health and Wellness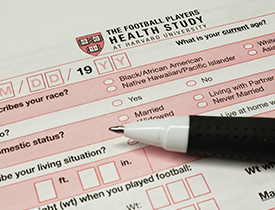 Health and Wellness Initiatives
First Health and Wellness Questionnaire (Q1)
Our First Health and Wellness Questionnaire (Q1) was made available to all former NFL players in early 2015 and remains open to participation today. The goal of this questionnaire is to collect information on the total group, or cohort, of former professional NFL players to better understand the health impact of a professional football career. The questionnaire collects information on demographic characteristics, health conditions, physical function and ability, and mental wellbeing. To date, over 4,000 former players have participated, making the Football Players Health Study the largest study of living former players ever conducted. This questionnaire is advancing our overall understanding of player health while also providing important baseline data for the development of further research. Former NFL players can participate.
Second Health and Wellness Questionnaire (Q2)
The Second Health and Wellness Questionnaire (Q2) is a follow-up to Q1 that further explores those areas of health that former players have identified as most critical. It additionally evaluates how health changes over time and gathers more detailed information on football exposure. Specific areas of focus include cardiovascular health, neurocognitive function, pain management, and other conditions commonly experienced by former players. This questionnaire also explores factors beyond football, knowing that many different aspects of life may impact player health.

Q2 is now open to those who completed the First Health and Wellness Questionnaire in 2015 or 2016. Those who completed Q1 after 2016 will receive Q2 at a later time. Former NFL players can participate.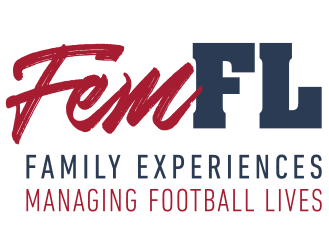 Family Experiences Managing Football Lives (FEM-FL)
| | |
| --- | --- |
| Summary | FEM-FL is a pilot research initiative designed to study the health and wellness of individuals currently partnered with former or active football players. This remote, web-based study is based on the premise that an NFL career can affect the lives of families, and the physical and mental health of NFL player partners, as well their educational and career trajectories. |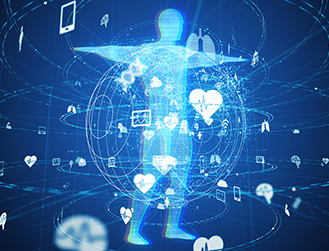 EverActive Technologies
| | |
| --- | --- |
| Summary | The goal of this project is to develop a compact, low-cost strength tracking wearable system that can be used at home or on the go. This will be achieved through a unique sensing system and accompanying algorithms that are capable of seamlessly monitoring force, reps, amplitude of motion, and other metrics during free body exercises (e.g. squats, pushups) and training with functional equipment (weights, resistance bands, suspension straps). The system will also assess fitness level, rapidly generate personalized training programs, and provide real-time feedback during sessions. |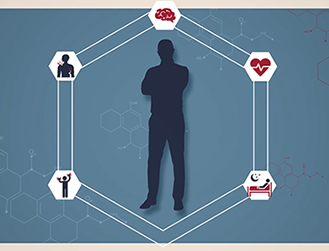 In-Person Assessments
| | |
| --- | --- |
| Principle Investigator | Aaron Baggish, MD, Massachusetts General Hospital |
| Summary | The In-Person Assessment Study reflects the initial findings from the First Health and Wellness Questionnaire (Q1) and focuses on four areas of player health that have been identified as critical: cardiovascular function, neurocognitive health, pain, and physical function and sleep. Through a series of head-to-toe evaluations conducted at Harvard-affiliated hospitals, this study aims to provide novel insights into these specific health domains while improving our overall understanding of the impact of playing professional football. Former NFL players can participate. |
Brain Function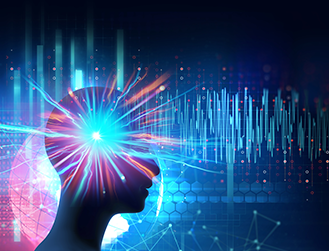 NoMo Diagnostics
| | |
| --- | --- |
| Summary | Avoiding life threatening, long-term consequences associated with unrecognized traumatic brain injury is the goal of developing this first FDA-approved, real-time, physiologically relevant brain health diagnostic to initiate early treatment. The miniaturized brainwave monitoring technology is designed to fit comfortably under the helmet delivering rapid notification to both the affected individual and the coaches and staff on the sideline using a mobile app with a telemetry feature. The Football Players Health Study is supporting user research for this diagnostic tool with athletic trainers and team physicians of collegiate football teams. |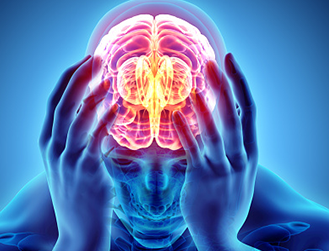 A Prospective Controlled Treatment Trial for Post-Traumatic Headaches
Principal Investigators
Alyssa Lebel, MD, Boston Children's Hospital

Alexandra M. Stillman, MD, Beth Israel Deaconess Medical Center
Summary
Post-traumatic headaches (PTH) are the most common complaint of football-related traumatic brain injury, possibly generated by a number of stressors. This study aims to conduct a controlled treatment trial to evaluate the efficacy of medications and minimally invasive nerve block interventions as treatments for PTH and neck pain in adolescents and adults with PTH aged 16-35 years of age.
Pain and Mobility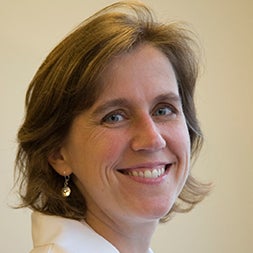 Anterior Cruciate Ligament (ACL) Repair – A Novel Treatment for ACL Injuries
Principal Investigator
Martha Murray, MD, Boston Children's Hospital
Summary
In 2013, NFL players suffered approximately 65 anterior cruciate ligament (ACL) tears. Currently, the torn ACL cannot heal itself and needs, instead, to be reconstructed by a surgeon. Even with reconstruction, many athletes do not return to their prior level of performance, often ending their careers shortly after an ACL tear. Furthermore, the risk of osteoarthritis after an ACL tear, even with successful ACL reconstruction, is approximately 80% within 14 years. Murray, a Harvard researcher, has been working on an innovative solution that allows the torn ACL to heal itself by using a bridge or scaffold to hold blood products in between the two torn ends of the ACL long enough for surrounding cells to grow into and reunite the separated ends. In animal studies using Murray's technique, not only does the ACL heal itself, but there is no resulting osteoarthritis. With support from the Football Players Health Study at Harvard, in addition to other funding, Murray has translated her technique from the laboratory and launched the first ever clinical trial with full approval from the Federal Drug Administration.

Paper: Changes in Cross-sectional Area and Signal Intensity of Healing Anterior Cruciate Ligaments and Grafts in the First 2 Years After Surgery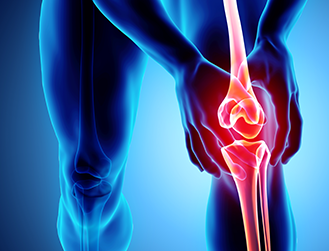 Ocelot: In-office Device for Treatment of Tendinopathy
| | |
| --- | --- |
| Principal Investigator | Gerard Malanga, MD, New Jersey Regenerative Institute |
| Summary | Former professional football players frequently experience chronic tendon pain, and conservative treatments are often not enough to successfully reduce their pain. This project will further develop The Ocelot System, a platform to deliver and improve care of chronic tendon pain. The Ocelot device jump-starts regeneration of pathologic tendons by mechanically disrupting the precise area of injury under ultrasound imaging guidance in a physician's office. Real time feedback of the mechanical properties of the tendon allows for more personalized and consistent treatment by the physician. Compared to currently available specialized treatments for chronic tendon pain, this solution is not only less expensive, but can be administered in a physician office as opposed to a hospital-based surgical setting. |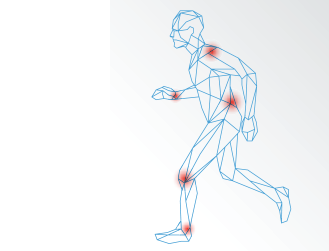 Goal-Directed Resilience Training to Mitigate Chronic Pain in Former Football Players (GRIT)
| | |
| --- | --- |
| Principal Investigators | Herman Taylor, MD, MPH, FACC, FAHA, Morehouse School of Medicine |
| Summary | Chronic pain, due to years of intense training and performance, threatens quality of life, and the culture of elite athletes is not well adapted to the chronic condition of pain. This targeted study will develop a remote assessment strategy to identify former players who may benefit from strategies to build skills that improve self-management and experience of chronic pain, and a skill-building intervention to identify the potential benefits for those at high risk. Innovative strategies will be created that are both culturally acceptable and effective to help former football players overcome the physical pain that commonly results from years of intense training and performance. |
Sleep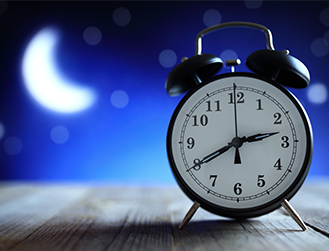 Developing a Scalable Sleep Health Intervention to Improve Pain, Quality of Life, and Health in Football Players
Principal Investigators
Suzanne Bertisch, MD, MPH, Harvard Medical School and Beth Israel Deaconess Medical Center

Susan Redline, MD, MPH, Peter C. Farrell Professor of Sleep Medicine, Harvard Medical School, Brigham and Women's Hospital, and Beth Israel Deaconess Medical Center

Summary
Sleep plays a fundamental role in multiple aspects of health and wellness, including pain, mood, heart health, and quality of life. The primary aim of this study is to adapt a brief web-based, sleep health intervention for former NFL players, and to evaluate its impact on sleep health, and through this on pain and other health-related outcomes. This is a targeted population study – focusing on former football players with poor sleep and related medical conditions, including daily pain, mood problems, and cardiac disability. The long-term goal of this targeted study is to develop a program that will not only help improve sleep, but will also decrease pain and improve daily functioning and quality of life among players on a large scale. Recruitment for this study is closed, and we expect to publish results in 2021.
Collaborations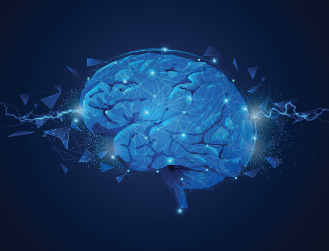 University of Pittsburgh Brain Health Initiative (BHI) Collaboration
| | |
| --- | --- |
| Summary | The Football Players Health Study at Harvard University is collaborating with the University of Pittsburgh Brain Health Initiative to strengthen and support active projects at both institutions. This partnership will accelerate discoveries about the long-term impact of contact sports and brain trauma on players. Initial collaborative work has aligned several planned BHI assessments with Football Players Health Study In-Person-Assessments (IPA) for future analyses of common measures. The Football Players Health Study team will lead recruitment outreach to former players. |