Health and Wellness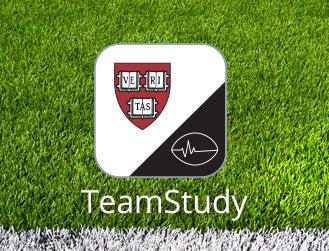 TeamStudy
Principal Investigator
Alvaro Pascual-Leone, MD, PhD, Beth Israel Deaconess Medical Center
Summary
TeamStudy was the first app dedicated to understanding the health and wellness of former professional football players by engaging thousands of former NFL players and the general public alike. Collecting information from large numbers of people on a consistent basis contributes to developing accurate scientific discoveries that address the diverse health needs of former NFL players and others.

In gathering health data from adults of all ages, genders, and cultures, with a specific focus on former NFL players, TeamStudy provided fundamental new insights into the following areas: cognition and cognitive reserve, cardiac health, and mobility.

An initiative of the Football Players Health Study at Harvard University, the app utilized Apple's ResearchKit framework.
Brain Function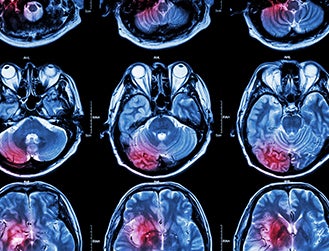 Concussions – Red/Near-Infrared Light Therapy for Traumatic Brain Injury
Principal Investigators:
William Meehan III, MD, Boston Children's Hospital

Ross Zafonte, DO, Spaulding Rehabilitation Hospital

Michael Whalen, MD, Massachusetts General Hospital
Summary:
One of the current hypotheses regarding prolonged recovery after concussion contends that there is a need for more energy in the form of adenosine triphosphate, more commonly known as ATP. When shined on cells in culture, light in the red-near infrared spectrum results in greater ATP synthesis. Thus, shining light on brain cells after a concussion might result in a greater increase in ATP and, perhaps, a faster recovery. In fact, in conjunction with Marney Naeser, PhD, and others, the results of preliminary animal studies and in-human trials have been published in the Journal of Neurotrauma, Lasers in Surgery and Medicine, and Photomedicine and Laser Surgery. This hypothesis is currently being tested in a double-blinded, randomized controlled trial with funding from the Football Players Health Study.
Preventing Injuries in Football: On-Field Brain Movement and Activity Monitoring
| | |
| --- | --- |
| Principal Investigator: | Gary Strangman, PhD, Massachusetts General Hospital |
| Summary: | Brain injuries in contact-sports are a serious concern, but to date it has only been possible to measure the acceleration of the head or helmet, not the all-important movement of the brain inside the skull. Recent advances in our lab may make it possible—for the first time—to non-invasively monitor the direction and amplitude of brain movement inside the skull, even while players are on the field. This capability, which will undergo initial validation and feasibility testing via this project, will help provide a more objective and quantitative understanding of how and when football players sustain head injuries, and provide improved guidance on how to reduce or eliminate such injuries. |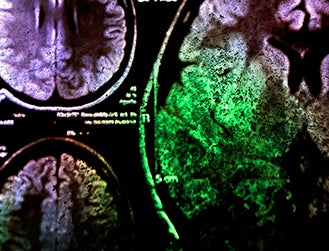 Neuroimaging Workgroup
Faculty Leaders:
Georges El Fakhri, PhD, DABR, Massachusetts General Hospital

Michael Fox, MD, PhD, Beth Israel Deaconess Medical Center

Summary
The Neuroimaging Workgroup is a diverse team of imaging and neurology experts from Harvard's affiliated teaching hospitals. Drawing on their experience in neuroimaging, this collaborative research effort supports the goals of the Football Players Health Study through research on and development of brain imaging biomarkers for the injuries and illnesses that former professional football players face, with the ultimate goal of creating new strategies for diagnosis and prevention.
Heart Function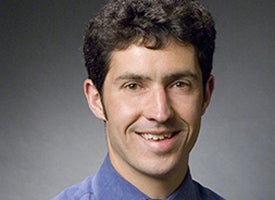 Cardiac Issues Among Athletes – Myocardial Dysfunction of Football Players
| | |
| --- | --- |
| Principal Investigator | Aaron Baggish, MD, Massachusetts General Hospital |
| Summary: | Many football players are strength-trained athletes, as opposed to endurance athletes, as they train for repetitive bursts of intense activity. This strength training may affect the heart differently than endurance training. Specifically, strength training may make the walls of the heart stiff and inflexible, which challenges the heart to work to fill with blood. The potential negative long-term consequences are currently being studied with funding from the Football Players Health Study. |
Law & Ethics
Perception and Communication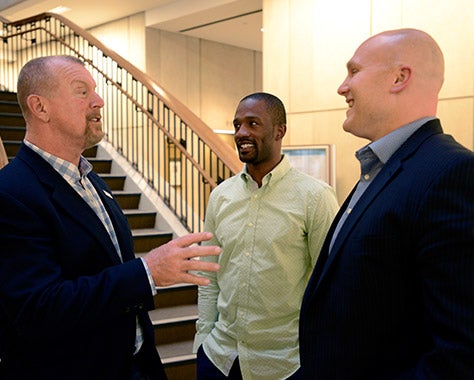 Risk Communication About Injury in Football
| | |
| --- | --- |
| Principal Investigator: | Kasisomayajula Viswanath, PhD, Harvard T.H. Chan School of Public Health |
| Summary: | Participation in organized football presents both risks and benefits. In order to make a decision about whether or not to participate in organized football, individuals must accurately appraise the risk-related information and then weigh future health risks against current and future financial, psychological, physical, and social benefits. Given the complex, and in some case unknown, risks associated with football participation, the goal of this program of research is to create effective risk communication strategies that inform and empower individual athletes to make informed autonomous decisions related to beginning, continuing, or ceasing football participation. |