David Meggyesy
Player Advisor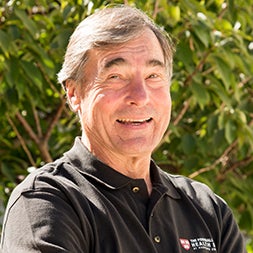 David Meggyesy is a former NFL linebacker who played for seven years with the St. Louis Cardinals. Meggyesy authored Out of Their League, a best-selling football autobiography which was included in Sports Illustrated's 100 best sports books. He has lectured and conducted workshops and seminars at more than 200 colleges and universities in the US and Canada. Meggyesy co-founded the Esalen Sports Center, and for four years taught a seminar, "Sports, Consciousness and Social Change", at Stanford University for their football players. For 25 years Meggyesy served as western regional director of the NFLPA, and is board president of Athletes United for Peace.
Meggyesy has been an advocate for change in professional and college revenue sports. In addition, he is a leader in developing a more comprehensive view of sport as a positive process for human growth and social transformation. He has conducted mind/body workshops applying various techniques to improve athletic performance and enjoyment, as well as quality of life. Meggyesy was a head high school football coach, and has mentored and counseled numerous elite college and professional athletes.  His articles have appeared in The New York Times, USA Today, Heartland Journal, San Francisco Chronicle, and Los Angeles Times. Meggyesy has been featured on ESPN, CBS Sports, and HBO Sports.
Meggyesy received a BA in history from Syracuse University and was enrolled in a sociology PhD program at Washington University during his professional football career.
Team: Player Advisors