Isaiah Kacyvenski
Player Advisor, Law and Ethics Advisory Panel Member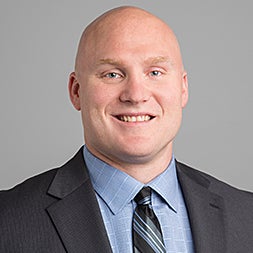 Isaiah Kacyvenski has an extraordinary and diverse background that includes earning two degrees from Harvard, playing in the NFL for eight years, and serving on the board of directors of the nonprofit Sports Legacy Institute. After graduating from Harvard Business School in 2011, Kacyvenski joined MC10, a cutting-edge conformal electronics company based in Cambridge, Massachusetts, and has remained there as head of the Sports & Fitness Segment as well as chairman of the MC10 Sports Advisory Board. He played a key role in leading the development of several different technologies at MC10, including the multiple award-winning CHECKLIGHT (a sports impact indicator), the first-of-its-kind hydration monitor, and the revolutionary physiological data-gathering Biostamp. Kacyvenski also serves as a studio analyst for NFL games on the New England Sports Network.
Kacyvenski was the vice president of investor relations for Sail Venture Partners – where he still serves as a special advisor – before leaving for Harvard Business School in 2009. Kacyvenski also worked with the Goldman Sachs Investment Management Division during his time at Harvard Business School in 2010.
After being named the Harvard University Male Athlete of the Year and becoming the highest draft pick in Harvard history, Kacyvenski played in the NFL for eight years, was elected special team captain three years in a row, and served in this role during Super Bowl XL. He is a founding investor in the Massachusetts restaurant chain, b.good, which specializes in great-tasting, healthy food, made fast.
Team: Player Advisors
RELATED VIDEOS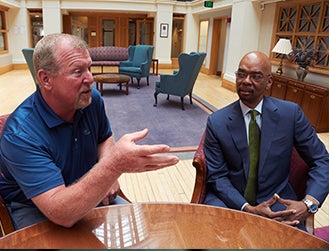 Partnering with Former Players: A Collaboration
Learn more from both former players and researchers on how their partnership is making this Study a success.