More Preliminary Results from the First Health Questionnaire
This first health and wellness questionnaire explores health conditions of former NFL players. So far, over 3,500 former NFL players have taken this questionnaire, helping to shape and direct the future of our Study. This infographic is a snapshot of the results thus far.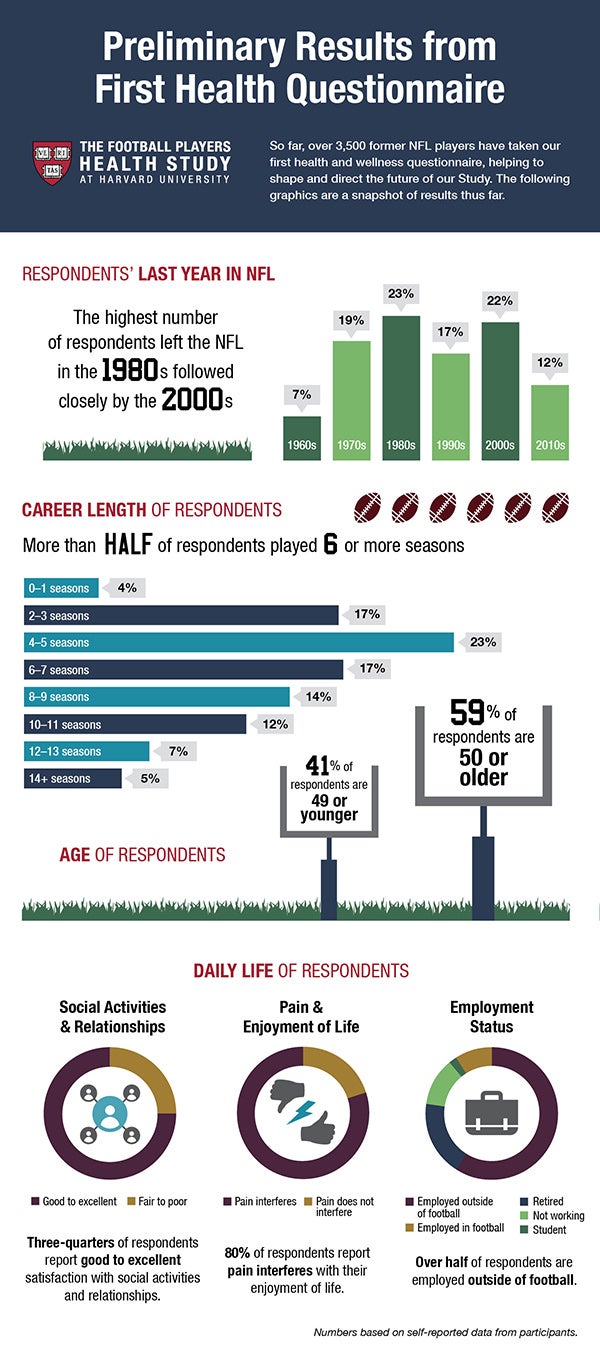 Download a PDF of this infographic.
Have questions?  Contact us: 617.432.500  or players@footballplayershealth.harvard.edu